Your child may benefit from individual play therapy, parent-child play therapy, or psychotherapy, depending on age and particular needs. Feel free to call me for a consultation on what might be appropriate for your child.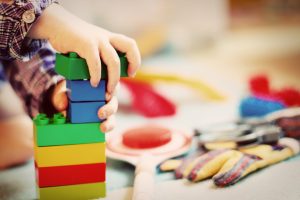 Individual play therapy helps a child express thoughts and emotions in a safe, therapeutic space through the activity of play. Because young children are still developing their capacity for self-reflection, their understanding of the world, and their language skills, play therapy allows them to demonstrate their emotional states and work through their struggles in a way that comes most naturally to them. Parent/s meet with me often in sessions separate from the play sessions for help understanding your child's thoughts, emotions, and behaviors, and tracking progress.
Parent-infant/child play therapy is similar to individual play therapy, though in this case a caregiver is also in the room.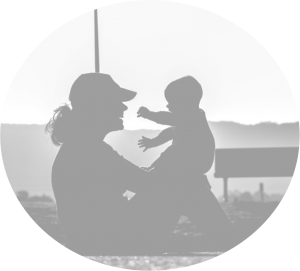 I work with both of you to support your relationship and help determine how to respond most sensitively and productively to your infant or child. This is generally for children under 3 years old, but can work with older children as well.
Individual psychotherapy for adolescents takes into account the developmental stage of teenagers and their burgeoning independence. The changes in a teen's life can be confusing for teens and parents. A therapist who listens without judgment has the sole purpose of helping teen and family understand what they are experiencing and how they might alleviate the emotional states that produce problematic behaviors and interpersonal conflict . Because the family is a system, working with parents remains crucial to the therapy.
TO MAKE AN APPOINTMENT, CALL (202) 318-3958